The town of Crewe is to be re-created in Minecraft as part of a new educational and research project.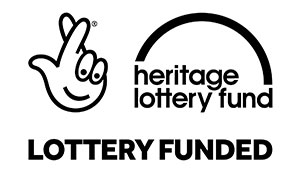 The Heritage Lottery Fund 'Young Roots' programme has awarded almost £26,000 to fund the Crewecraft project, which is being delivered as part of SHIFT by Cheshire East Council's cultural economy team, Cheshire Archives and public libraries . The money is raised by National Lottery players.
Minecraft is a digital software programme, which has captured the imagination of young people who access the computer game to develop their creative and digital skills.
Young people will  take part in a series of workshops to re-create Crewe's historic buildings in three-dimensional digital formats.
Through Minecraft, they will learn about the history of the town as they reconstruct the designs of old buildings and landmarks within digital worlds.
It will bring together history, heritage, architecture and digital design in one exciting and fun learning experience.
Cheshire East Council deputy leader David Brown said: "There will be a series of workshops running through until August and we hope to involve around 900 young people.
"It will enable them to become engaged in the history of Crewe town centre, while taking part in a fascinating educational project."
Workshops will take place in at Crewe Library together with a number of public events, including the Crewe's Traction Festival in July.
The project is encompassed within the council's SHIFT programme, which celebrates and promotes digital learning and skills development across the borough.
Those participating will develop strong team-working abilities and communication skills, while library staff will also learn new digital skills through the Minecraft map.
Sessions and workshops for young people will take place at Crewe Library through to August. There will be five days of public events, incorporating four workshops each day during holiday periods: Sat 8 Jul (part of trAction Festival), Mon 31 Jul, Sat 5 Aug, Sat 12 Aug, Mon 14 Aug . These will be in addition to sessions involving two local schools and up to 120 pupils.
Completed maps and resources, including photographs, video and archive material, will go on display at Crewe Library in December.